Disclaimer and Condition of Use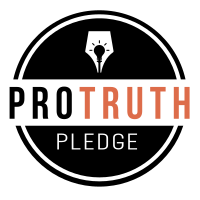 We signed the
Pro-Truth Pledge:
please hold us accountable.
By using VoV platform you are agreeing with terms of use located on this page and you pledge not to share, disseminate, encourage or peddle information, including election result/report that you have reason to believe is not true. Specifically, you agree with the Pro-Truth pledge to:
Share truth



Verify

:

fact-check

election related and all other information to confirm it is

true

before accepting and sharing it




Balance

: share the whole truth, even if some aspects do not support my opinion



Cite

: share my sources so that others can verify my information



Clarify

: distinguish between my

opinion and the facts



Honor truth



Acknowledge

: acknowledge when others share

true

information, even when we disagree otherwise




Reevaluate

: reevaluate if my information is challenged, retract it if I cannot verify it



Defend

: defend others when they come under attack for sharing

true

information, even when we disagree otherwise




Align

: align my opinions and my actions with

true

information



Encourage truth
While we go to every length to ensure that information presented on this site is only the truth, EclatVision makes no representations or warranties in relation to this website or the information and materials provided on this website. If anyone notices information that is known not to be true, please inform us through the contact us page and we will take action.
EclatVision provides this website only for information sake, it does not seek to declare winners or losers for elections nor claims to have any such authority under any jurisdiction.
Without prejudice to the generality of the foregoing paragraph, EclatVision does not warrant that this website will be constantly available, or available at all.
Nothing on this website constitutes, or is meant to constitute, advice of any kind. If you require advice in relation to any legal, political or financial matter you should consult an appropriate professional.